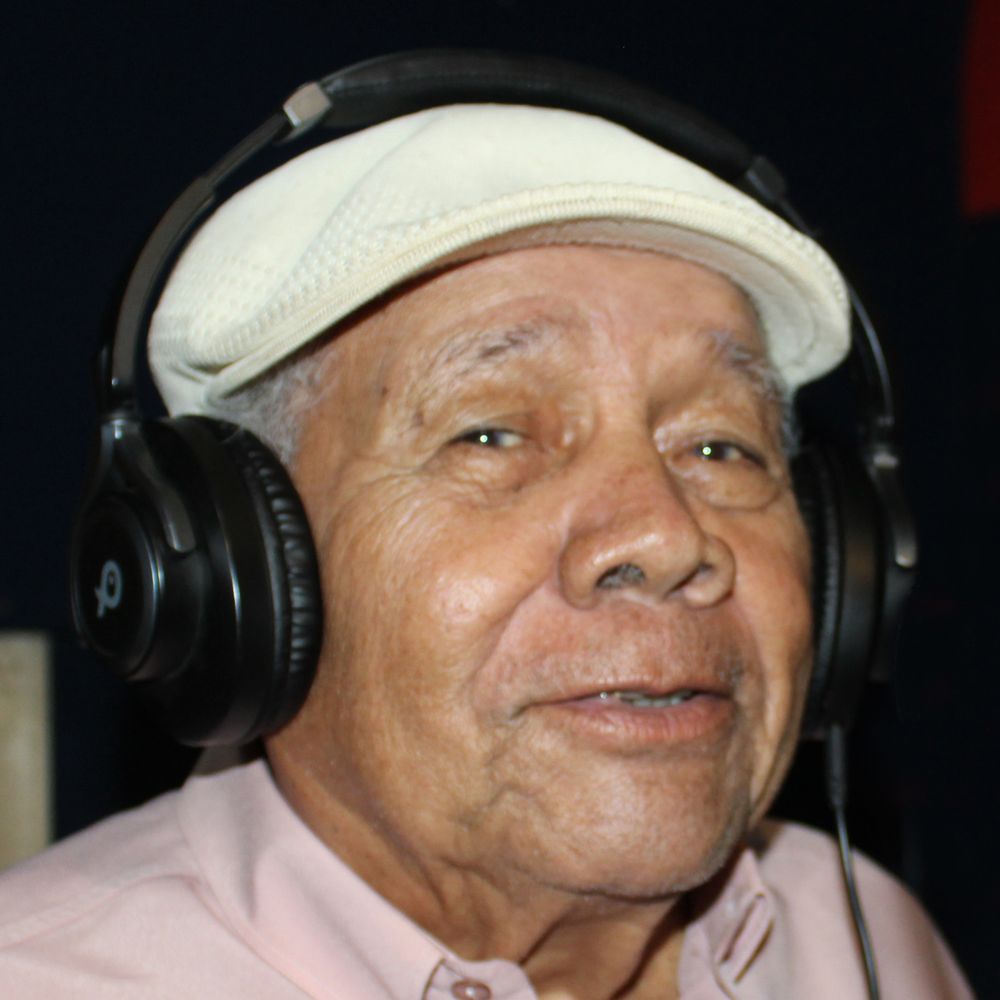 Alejandro Enis Almenares Sanchez
(guitar, tres, requinto and maracas) a subheading
Alejandro Almenares, is a living treasure of traditional Cuban music.
Straight from Santiago de Cuba, together with ‪Eliades Ochoa‬, these two are recognized as Dos Gigantes de Musica Cubana.  (2018 recording - see Spotify) 
In 2011 Almenares was honoured with the Lifetime  Achievement Award at Cuba Disco, the top event in the Cuban recording industry!
A film documentary of Almenares' life, a co-production by Cuban/Spanish filmmakers Antonio Mera A and Jorge Morcillo Gámez, is entitled El Ultimo Trovador. (The Last Troubador) and set for release in March 2020 at the Pepe Sanchez Festival de la Trova, Santiago de Cuba.
Alejandro has shared the stage with many Cuban greats like ‪Omara Portuondo‬, ‪Eliades Ochoa‬, Ibrahim Ferrer, Compay Segundo and many others.
Almenares is a prolific songwriter, his compositions performed around the world.  For example, Mueve La Cintura Mulatta, performed by him, is part of a film soundtrack - Original Sin with Antonio Banderas and Angela Jolie. https://www.imdb.com/title/tt0218922/soundtrack
This renowned guitarist has traveled and performed in France, Holland, Belgium, Spain , Mexico and Bulgaria. 
A professional musician since 1951, Almenares has performed with groups including el Cuarteto Patria, Cuarteto Oriente and Septeto Musical.  As he says: "I've been in so many bands that the number and names escape me ...".
His recent projects include his own recordings featured on Spotify and with Septeto Santiagueros on their Grammy award recordings:
Tributo a los Compadres - No Quiero Llanto 2015 Grammy Award - Best Tropical Latin Album; 
A Mi Que: Tributo a los Clasicos Cubanos - 2018 Latin Grammy Award - Best Traditional Tropical Music
Alejandro Almenares frequently performs at Santiago's famous Casa de la Trova. In fact, he and his father were founding members.  Check him out on Spotify, YouTube, even Amazon!