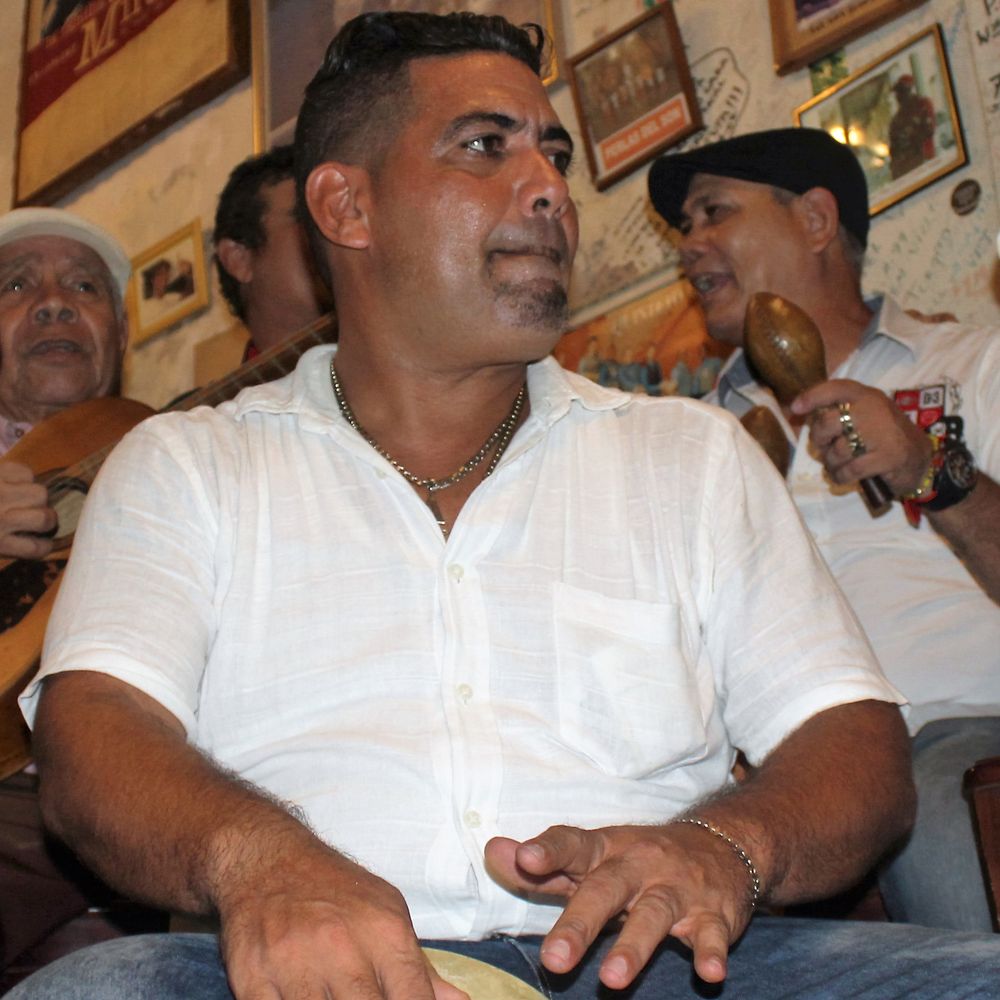 Alfonso Borges Vallosera
(Percussion and vocals)
An outstanding Santiago percussionist, Borges has long been a professor at Santiago's Conservatory of Music, a leading training academy for Cuban music professionals. 
In 2000 Borges became the musical director of the musical group Granma and since 2002 a percussionist with Septeto Moneda Nacional - check them out on Spotify
In 2004 and 2005 Borges spent several months playing London's Bodeguita del Medio.
Borges has played with Santiago's Symphony since 1992 and is their lead percussionist. 
When not performing, Borges judges professional musicians as a member of the Nacional Tribunal evaluating Cuban music professionals.