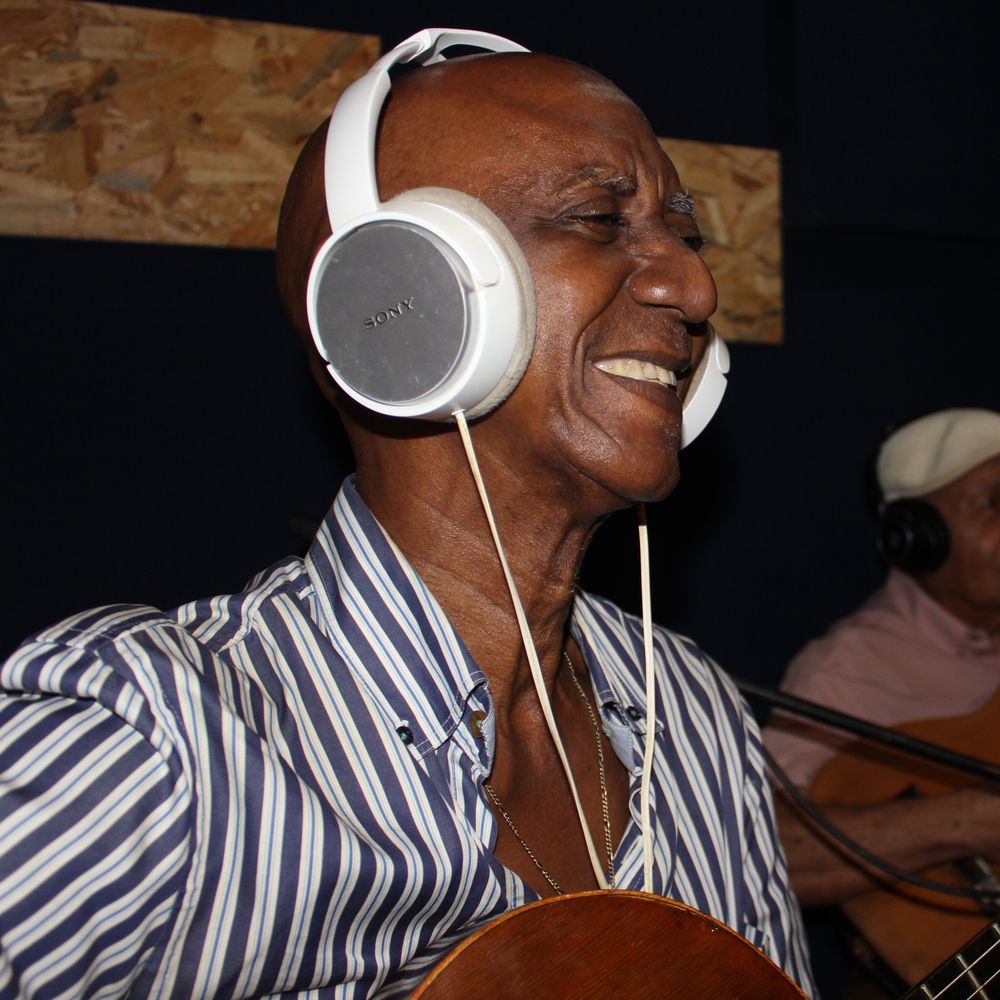 Gabino Jardines Cisneros
(Guitar)
The accomplishments of this virtuoso guitarist are too great to properly convey. 
Jardines has participated in numerous recordings including Septeto Santiaguero's award winning album Tributo a los Compadres - No Quiero Llanto 2015 Grammy Award - Best Tropical Latin Album and Alejandro Almenares 2013 recording Casa de Trova (Cuba's 50's Instrumental).
Among his many achievements, Jardines has accompanied Cuba's finest musicians including, Omara Portuondo, Eliades Ochoa, Alejandro Almenares, Eva Griñan, Elena Burke, Beatriz Márquez,  Farah María, Salvadoreño musicians Álvaro Torres & Johnny Ventura and many more! All these musicians are featured on Spotify. 
Recognized internationally, Jardines been a guest at international festivals in Colombia, France, Holland, Belgium, Spain, the Dominican Republic, the Canary Islands, Brazil and Norway. 
To get a sense of Gabino Jardine's depth and range, check him out on YouTube.