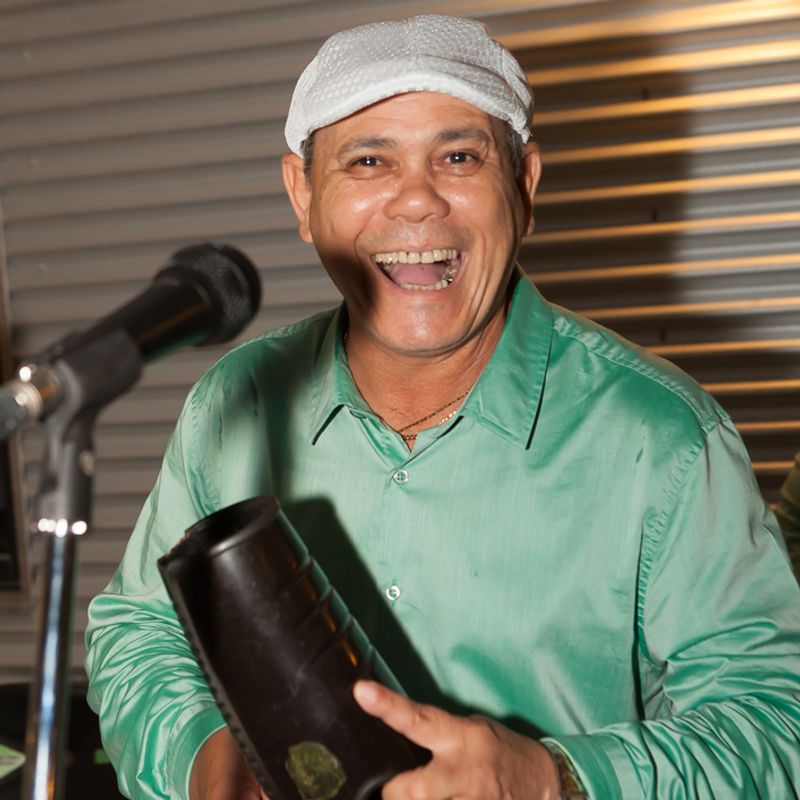 Pedro Antonio (Tony) Rodón Pérez
(Vocals and percussion)
Tony Rodón Jr. is a superb singer who apprenticed in his family of renowned musicians.  Tony Rodón Sr., his father, was famous internationally. Tony Jr. is a member of Familia Valera-Miranda, performing with them for many years. 
Tony's stellar career has led him on musical tours throughout Europe, Latin America, Oceania and the Middle East. He even had a special gig at the Vatican! 
Tony was a lead singer with Septeto Santiaguero for years.
 He continues to collaborate as a guest vocalist on their Grammy award recordings: 
 Tributo a los Compadres - No Quiero Llanto 2015 Grammy Award - Best Tropical Latin Album; 
 A Mi Que: Tributo a los Clasicos Cubanos - 2018 Latin Grammy Award - Best Traditional Tropical Music
 Tony been a member of the many other groups featured on Spotify including:
 • Sones de Oriente
• Septeto Naborí
• Quinteto de la Trova
• Familia Valera-Miranda
• Septeto Moneda Nacional
• Son Palmera
• Brisas del Palmar
 Tony is the real deal! He has largely flown under the radar yet his unforgettable voice can be heard as lead vocalist on many collaborations featured on Spotify.  For example :
- Flor de Venganza - Familia Valera Miranda  on Casa de la Trova (Cuba 50's) 
- No Critiques el Nene & Mueve La Cintura - Alejandro Almenares(Trova Santiaguera- Remastered) 
Many of Tony's own compositions are interpreted by others including Aracelis Romero and Septeto Azabache.
Check him out on YouTube 
 With Familia Valera Miranda:
With Gabino Jardines: