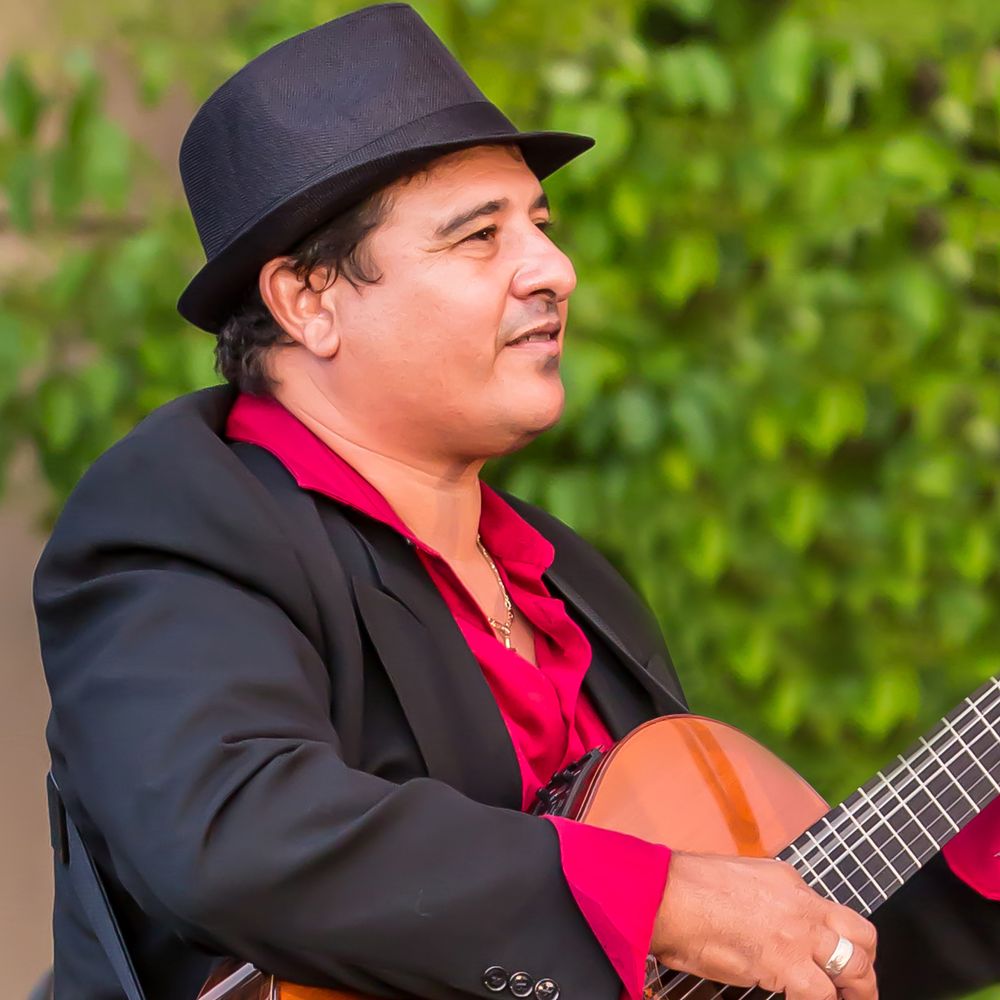 Rosel Lamoru
(Director, composer, arranger, vocals, guitar)
Born in Holguin, Cuba, Rosel's lifelong musical passion began at 6 years of age with the gift of a guitar from his father. His father taught him the importance of singing from the heart and being passionate with every aspect of one's performance. These have been the guiding principles of his stellar career. 
Rosel has an exceptional reputation in the Cuban music world, maintaining excellent relationships at every level. As a result his band was selected to play for the Pope during his 2012 Papal tour. They were given diplomatic passports and chosen to represent Cuba internationally in the First Cultural Encounter Cuba – Honduras – El Salvador in 2012 and 2013.  
Rosel has been a musical director of incredible distinction, bringing many Cuban musicians to success in Cuba and in Canada.
Career
Rosel moved to Santiago de Cuba in 1991, studying under his musical mentor Manuel Mulet Jímenez, with a focus on vocal harmony.  Three years of intense studying and practice resulted in Rosel obtaining professional status in 1994.
In 1999 Rosel founded Brisas del Palmar - they are renowned for their impressive harmonies and traditional Cuban music. 
Rosel later moved Brisas del Palmar to Havana where they landed their dream gig at Bodeguita del Medio made famous by Ernest Hemingway. There they played a resident gig from 2004 to 2008. 
In 2003 Rosel brought Brisas del Palmar to Canada where they began touring in western Canada performing at multiple music festivals and developing a loyal following.
In 2012 Brisas del Palmar recorded a special CD engineered by musician Steve Dawson, released in September 2012 at Vancouver's Vogue Theatre. Sueños de Santiago is featured on Spotify as is their song Empujoncito. 
Most recently in 2019, Rosel has brought together a group of legendary Cuban musicians from Santiago's renowned Casa de la Trova - Legends of Santiago! Witness these incredible musicians on their 2020 Canadian tour!